B and J are here with another page for

"B & J's MANY SITES"

This page is called

"B & J's MOTHER'S"

in memory of Janets' Mother

ANNA FRANCIS FITCH

5-10-15----10-28-93
AND
Bobbies' Mother
CLONEICE IRENE DAVIDSON

2-26-19----10-04-94



Bobbie and Janet want to dedicate this page to our mothers and the mothers of some of our friends. All of whom, were or are beautiful in our eyes.

Take a minute to read about these ladies that we loved with all our hearts. You won't be sorry, I promise you.

If you want any of our gifs, PLEASE transload them to your own directory from here::

DOMANIA FREELOADER







As you saw, my "Littest Mudder" (Janet) left me in 1993
She had pneumonia and passed away in Ohio in the emergency room
I did not get a chance to tell her good-bye and, it hurts like hell
I miss her more than I can put into words and hate not being able to tell her how much I loved her before she went home to Jesus
She loved and collected all cats of all kinds because she couldn't have a real one
My mom was a Christian woman and loved everyone
She was also a "CANCER SURVIVOR"

Check out this site about cats, my mom would have loved it:::




My mother (Bobbie) passed from breast cancer

I flew from my home to Tucson 3 days before she died.

The first day she didnt know who I was

The second day she realzed who I was but, we didn't talk much, she was so sick

She died on the morning of the 3rd day. right after her last words to me, which were "My Daughter"

A very sad day in my life, I miss her so much and think about her almost every day

It is hard loosing the woman that you have looked up to all your life

This ia a great site with flowers and animals:::

"TRAILS OF GIFS"








VERLA VIOLA SCHREMPF

4-28-09----1-23-98
My mother (Jim Themer) was a beautiful woman
She loved everything that was blue, it was her favorite color
Carnations were her favorite flower but, she loved all kinds of flowers
She loved to knit and did it very well
I didn't get to say good-bye and that is rough to live with
We all want the chance to tell our loved ones good-bye but, sometimes it just isn't possible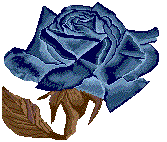 RUBY LILLIAN ADAMS

9-8-31----4-18-99
My mothers (NaNaMar) favorite thing was her love for JESUS...
She sang and played piano, she taught Sunday School....
She loved poodles, roses, lillies and mom collectibles...
My mother developed Alzheimer's disease in November of 1990, she lived with this horrific disease for 9 years
The day she went to be with her husband and Jesus
I and my sister were there when she took her last earthly breath, and took her first breath of heaven
I will always remember her as a very loving and caring Mom, she left us with a glorious smile that said "I love you" Good-bye, c-ya later
I love you too Mom!!






BARBARA ELLEN DREWETT

6-20-43----1-3-96
My mother (Lisa Howard) passed away from acute pulmonary adema
If you aren't sure of what that is, it is a complication associated with heart problems. she had a quadruple bypass 10 years before she died
She needed another surgery but, passed away before she could have it
She was a vibrant and active woman and went to work the morning she passed away
We were to go shopping that evening
She loved bingo, roses and her favorite color was green
She loved her grandchildren with all her heart




Thank you for visiting our

"MOTHERS PAGE"





[WEB SISTERS F-KEY] [JUST FOR KIDS] [SINGING WITH B & J] [B & J MAGIC CARPET] [B & J GAMES & STUFF] [DID YOU KNOW] [ANCIENT MYSTERIES] [THE FIFTIES]

[B & J'S MOTHERS]


---
BACK TO B & J'S MANY SITES
---